GEORGE (RETIRED)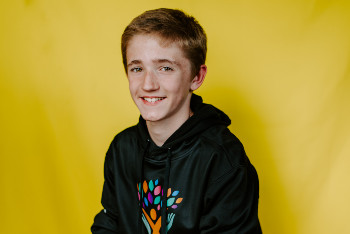 Founding Member 2020 - 2021
I was born in 2008 and spent the first nine years of my life living in England in a small town called Helsby in the county of Cheshire, north-west of England. I moved to PEI in December 2017 because of my father's work. When we moved here, we wanted to try lots of new things and experiences, so as a family we have got involved in a lot of sports and tried classically Canadian activities, like dog sledding, archery and snowboarding. I joined a karate club and am taking part in basketball and a mountain biking club. Before Covid-19, I was working towards getting my bronze medallion lifeguard certification. I like to keep really busy and I really enjoy reading in my spare time. I have a dog called Annie who is a miniature Schnauzer and she's five years old. I like to have her lying near me while I read.
I spent about a year and a half at the Montessori School of Charlottetown, but since September 2019 I have been attending the Grace Christian School (GCS). They are very different schools both to each other and compared to my school in England. Trying lots of different schools gives me a good view of how people have very different lifestyles. Whilst at GCS, I took part in the Christmas production in a lead role which involved singing solos. This was nerve wracking but I'm glad I did it and apparently, I did ok! In the future I am looking forward to going to university. I have no idea what I want to do as a career yet, but I am thinking hard about it.
Since we moved to Canada, we have done lots of travelling as a family and I enjoy that. Other places in the world I would like to visit are Australia, Mexico and various places in the USA and Europe.
Being involved in this committee is really interesting. I hope as a British immigrant to Canada, I can bring an interesting new point of view to the work we are doing together.
JADE (RETIRED)
Founding Member 2020 - 2021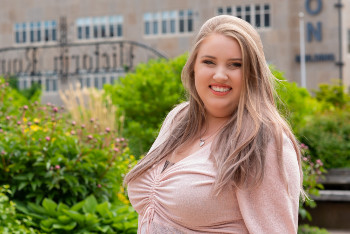 My name is Jade Ward and I am currently 20 years old.
I have been in foster care for as long as I can remember. However, I am proud to say that I have found my forever home. I moved in with my family in 2012. I have a younger brother and sister.
I love my family and wouldn't trade them for anything in the world.
I am an early childhood educator. However, before that I was seeking a career in either art or theater. I love art. I love painting and sketching. I was accepted into MacKenzie Art College but ultimately decided on Holland College for my Early Childhood Education.
I've entered (and won) several art competitions, with a first in four competitions and bronze in some others. Figure skating was my passion and I still very much love it. To this day, figure skating is a big part of who I am and has shaped me into the person I am today.
I am proud of who I have become.
JUNE (RETIRED)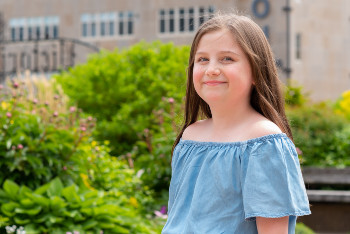 Founding Member 2020 
Hello! My name is June Horne and as of 2020 I am 11 years-old. I was born in Kitchener, Ontario and moved to Prince Edward Island when I was four. I am an only child, but I have a dog named Macintosh, who is like a little brother. I am a grade 7 student at Stonepark Intermediate School. I live in a small house in a rural area with a forest behind it, and in my spare time I enjoy going outside and feeding all of the squirrels and birds that live on our property.
HOBBIES
Speaking of spare time, I have lots of hobbies! I like to Bullet Journal, needle felt, sew, read (I'm a bit of a bookworm), bake, cook, and I especially love theater! I have done countless unprofessional productions, and for the past two years I have been a member of the cast in Anne of Green Gables- The MusicalTM at Confederation Centre of the Arts. I also love to travel with my family. Together, we have been to Paris, NYC, Vancouver, Montreal, Newfoundland, Toronto, and this past February we went on a MEGA Vacation for my Birthday to Orlando! It was a trip I had waited my whole life for.
CHILD AND YOUTH TABLE
Participating on the Child and Youth Table for the past few months has changed my life. I feel like my voice is being heard and I look forward to discussing my values at meetings, which I will talk more about later. I think every individual at this table is amazing and smart. I look forward to getting to know them better over the years.
MY VALUES
Oh man! This will be a long paragraph! I care about many issues in the world; I could go on and on forever, so I will only list three: I think everyone should have the same rights - EVERYONE. It does not matter if you are black, white, female, male, Asian, Canadian, identify with the LGBTQ+ community, child or adult, everyone should be treated fairly. I think this a major issue right now, and it needs to be fixed. Another issue I care about is feminine rights! As a female, I strongly disagree with sexisim and I see violations against feminine Rights everyday. Going back to what I said before, everyone should be treated equally. I also care about climate change, and I actually made a huge project about this topic last year. I really think that politicians are not taking this issue seriously and we need to do something. I feel that because I am a youth, and because the government isn't doing much I have to take charge. This is a serious issue. This is real. This has to stop NOW. One last topic I will talk about is LGBTQ+ rights. My grandfather was gay when it was illegal, so this topic means a lot to me personally. I believe no matter your sexuality, you are unique and beautiful.
MY FUTURE
I hope to pursue a career in the arts, specifically theater. It is my dream to be accepted at Sheridan College. I plan to continue acting for five to ten more years, and then go to a university to get a fine arts degree. In my later life I would like to do more directing and stage managing to understand the Arts and how it works. Why theater you ask? I love it. I have made so many friends through theater, and they all changed my life.
When I'm on stage, all of my problems and fears melt away. Nothing else matters."
Thank you for taking the time to read about me and my life. Have a good day.
MAGGIE (RETIRED)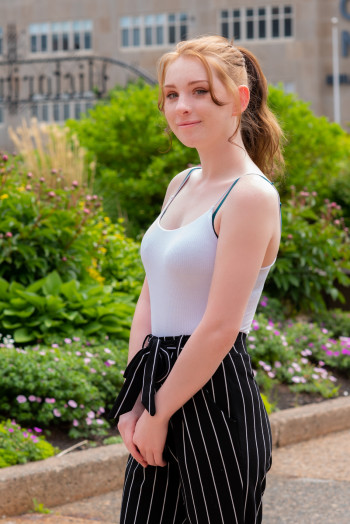 Founding Member 2020
I am Maggie and 19 years-old. I've been in foster care my whole life.
I just got accepted into the Child and Youth Care Worker program at Holland College. My plan is to start working with group homes and then youth correctional facilities.
Becoming a youth worker is incredibly important to me.
For as long as I can remember, I've wanted to fix the way the rules are done in foster care and help people who are struggling - the same way I was.
PAYGE (RETIRED)
Founding Member 2020 - 2021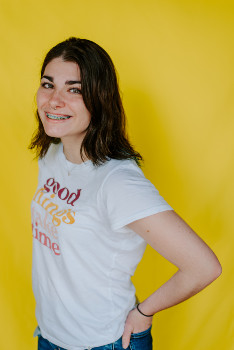 I believe that kids who grow up in the right environment and are surrounded by supportive people can excel immensely. That may be a teacher, a family member or anyone they can trust and connect with in a positive way.
Hello! My name is Payge Kowaleski. I am a 17 year-old female and live in Charlottetown. I was born at the Queen Elizabeth Hospital in Charlottetown and grew up in the Cornwall / Meadowbank area, Brookfield and Charlottetown. I come from a big family of seven siblings including myself. I moved a bit when I was younger, but I always stayed in the Queens county area where I attended the Bluefield family of schools.
When I was younger I went camping a lot and enjoyed time at Canoe Cove camps. I always loved being in the outdoors and around friends. Through my school years, I enjoyed being in cross country running, attending after-school activities and participated in the Confederation Center of Arts Youth Choir. I  also performed a few times on the Confederation stage! I have found myself more interested in singing these past few years and have taken vocal lessons. Last year, I was in a youth talent show and sang during Old Home Week festivities. These past few years, dance has been a positive outlet for all of my emotions. I have also learned that I have a passion for art and enjoy drawing, colouring and painting. I started painting to express myself and my emotions and love it. I feel as though I can put any colors on my canvas and it's like when I pick up my brush, it just knows what to do!
My mindset is "pay it forward" - even just little simple things can make someone's day. It's the thought that really counts.
When I am older, I would love to have a career working with children and youth. I love children and growing up I was around younger siblings all of the time. I have also volunteered with after-school programs, daycares and as a  babysitter. Children inspire me so much to be who I am - to be creative and to use my imagination.
Growing up, I struggled with mental health problems. It was hard, but I always had several people around to support me and be there for me. I would like to repay their kindness and help other people.